Before someone steps into the mining sector, the first and the only thing that lingers in his or her mind is the complexities of the industry. People who don't belong to this particular industry have a cliched thought process. They think, the only task done in the mining industry is delving deeper into the mines, bringing out the cores, and extracting the metal out of it. Although this three-step procedure itself is really difficult, however, this industry doesn't just follow or stand tall on these three processes. There are many other vital tasks involved, one of which is – Material Handling.
What is Material Handling?
From moving the goods to protecting them in storage, looking after the manufacturing process throughout, warehousing, distribution, consumption, and disposal – all of these steps amalgamate to become one rigorous process which is 'Material Handling'.
As a process, Material Handling constitutes a wide range of – Automated, Semi-Automated, and Manual equipment as well as systems, which support logistics and makes the overall supply chain work without any hassle.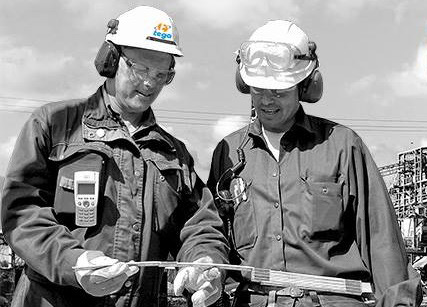 Be Wise – Choose a Good Material Handling Company
If you are new in this industry, then don't even think about creating a separate department within your factory setup or workstation, to ease-out the material handling process. Instead, you must always take help from a third-party company that excels at handling materials of the mining industry. However, do not hire a random company for this task. Make sure you research thoroughly before choosing a company for material handling.
To make it easier for you, here are four different things that you need to do before choosing a company for Material Handling.
1. Check their experience
Before hiring a company for material handling, the first and foremost thing that you need to do is check their experience. We suggest, don't opt for a company that has less than 10 years (minimum) in this field.
If you look at Tega's experience in material handling, then you'll be astonished. We have been serving, several world-class companies throughout the globe, for the last 44 years. Today, we can proudly claim that we are one of those few companies that have 40+ years of experience in the mining industry, which constitutes of material handling as one of its core tasks.
2. Check if they have received any awards and certifications
After knowing the experience, another major thing that you'll need to do before hiring a company for material handling is – checking whether the company has received any awards and certifications in the past or not. Awards and certificates are like the keys of building b2b trust.
If you consider choosing Tega Industries for material handling, you'll never repent, as we have won several prestigious awards such as – The ET Bengal Corporate Award, Asia Pacific Entrepreneurship Awards, TiEGER AWARDS 2006, and many more!
3. Check their existing client-base
Before choosing a company for material handling, the third yet very vital thing that you'll have to do is check the company's existing client base as well as the previous client base.
By doing this, you'll gain self-confidence of whether or not, the company would efficiently do the task of material handling.
4. Check the kind of machinery they use
Last but certainly not least, before you hire a company that does material handling, make sure you thoroughly know about the kind of machinery they use for this purpose. If you figure out that the company that you're planning to hire has all outdated machinery, please do not hire them at any cost.
With the technology advancing at a lightning pace, why would you pick a company that hasn't embraced all the latest technologies used for material handling? Be wise, choose a company that works with all the latest technologies in this domain, just like us.
Now that you are aware of the 4 major things that you'll need to do before hiring a company for material handling, hope it'll be easier for you to grab hold of a suitable company that can help you with this task.